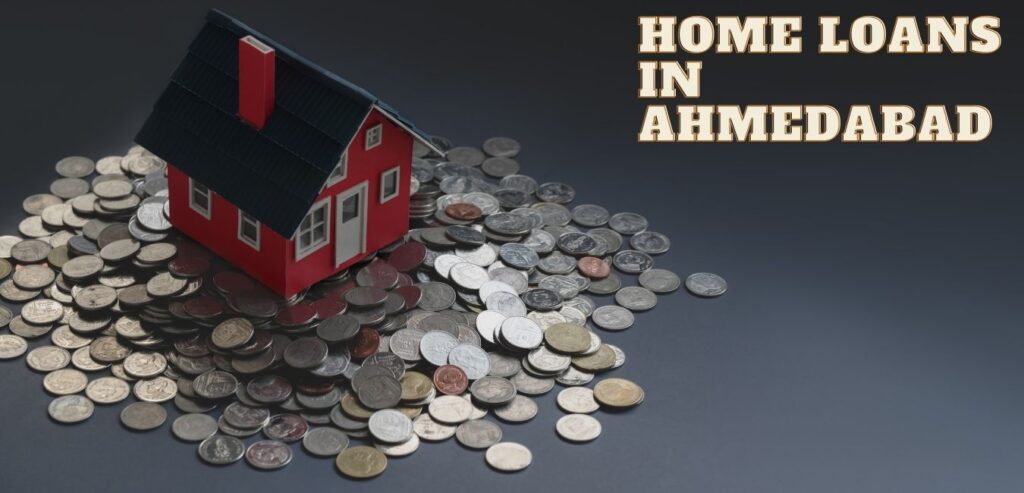 Looking for a lender who can help you get a home loan in ahmedabad then you have dropped at the right place. As we can help you in getting home loans in ahmedabad at the lowest interest available in the market with fast processing speed of loans.
But before we get into that. Let us tell you about what are home loans. So that you can clear all of your doubts about the same.
Home Loan are a type of loan that are taken when there is a requirement to purchase a house. Which one has been looking over for years to purchase. But getting these types of loans can be a bit tricky as there are a lot of providers out there and different kinds of offers. That can confuse you as to with whom to go with and from which one to choose from.
This is why we at Zatpat Loans offer you everything required to get the home loan as easily as possible. As you need to simply fill up the required form with us and then one of our representatives will check it and get back to you within 72 hours to help you with the same. Our representative will be with you through the whole process and guide you until the loan is approved.
So if you want to make your life easier and get home loan in ahmedabad with ease. Then you can always get in touch with us at our registered office address at 315, 3rd Floor, Tulsi Complex, Opp. Passport Office, Mithakhali Six Road, Ahmedabad – 380009 or by giving us a call at 8866706060.
Benefits Of Getting Home Loans In Ahmedabad
1) Affordable
Buying a house requires a huge amount of capital and one might not have that much amount of money at a time. But can pay the whole amount in small parts over the years. This is where home loan make the purchase of a home affordable for everyone. So that they can purchase their dream house without having to pay the whole amount in one go.
2) Interest Rate
The best part about home loans is that the interest rate charged on it is lower than the personal loan and business loan. Which makes it more affordable and in demand whenever someone plans to buy a home. Usually the interest rate on a home loan is between 7% to 14%. Depending on the lender you choose. It would differ.
3) Government Schemes
Government is one of the reasons as to why the demand for home loans has sky rockets. As the government keeps on releasing different kinds of schemes for home loan borrowers. Which makes it more affordable and attracts more home buyers towards it. There are a lot of different schemes launched by the government. Such as Shared ownership – we have discussed it below.
4) Shared Ownership
This is one of the schemes launched by the government to attract the buyers who are not interested in buying the whole property but a part of the property. So to make it easier for them to purchase, the government released "Shared Ownership". Which helps the customers in purchasing a part of the property and the other part of the property is owned by the local official. Who manages it until and unless another interested buyer purchases it.
5) EMIs
What makes getting a home loan more easier is the EMI. As the whole amount can be converted into small amounts and paid back to the lender over the years. Easy EMIs is one of the reasons as to why a lot of interested home buyers go for home loan in ahmedabad.
6) Repayment Tenure
Personal loans have a limit of 5 years for the repayment of the total amount. But with home loans the repayment tenure gets increased to 30 years. Which makes it easier to repay the amount. As the loan amount is quite high for home loans. So having a longer repayment tenure helps in reducing the emi amount.
7) Co-Borrower
This is also one of the schemes offered by a lender. Where a person has a co-borrower added in the loan. Which increases your loan amount approval chances. If you plan to get a high amount. Also if you add a woman as a co-borrower. Then there are a lot of discounts you can get. There are a lot of lenders out there who offer a special kind of interest rate to women borrowers. SO by having a woman as a co-borrower can help you get a lot of added benefits.
8) Lender Offers
Nowadays, the lenders are offering different kinds of schemes to attract customers. One of them being co-borrower about which we discussed above. Other than this there are a lot of offers which they keep on releasing from time to time. SO you can have a look out for that and choose from the best one. The best time to get the loan is when a festival is near. Such as Diwali. As there are a lot of offers out there and you can get the maximum benefit at this time.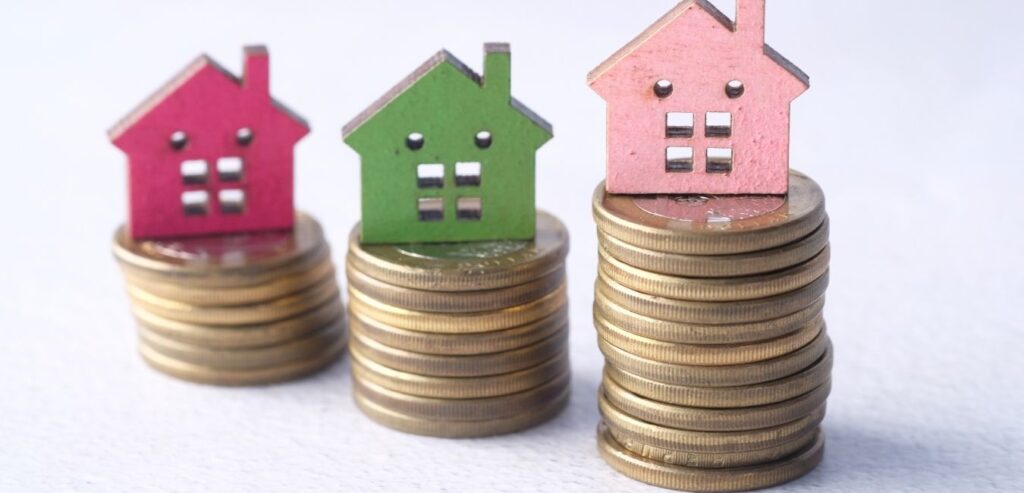 Charges For Home Loans In Ahmedabad
Whenever you will plan to get yourself a home loan. Then there will be different kinds of charges that would be asked from you. Such as application fees, processing fees, interest rate charges, foreclosure charges, etc.
We understand that all these different kinds of charges can confuse you. Which will lead to a decision that can be wrong. This is why we have listed down all the home loan charges below that you will have to go through whenever you plan to get the home loan.
Application Fees – Rs 100 (Removed when you apply with us)
Processing fees – 2% for both salaried and self employed individual
Interest rate for salaried individual – between 7% to 14%
Interest rate for self-employed individual – between 9% to 14%
Variable interest rate – 15% for both (can decrease or increase overtime)
Foreclosure fees – 3%
EMI bounce charges – Rs 100 to Rs 2000 per bounce
Procedure To Apply For Home Loan In Ahmedabad
It's very simple to apply for a home loan. You just need to follow the below procedure depending on the type of individual you are.
Salaried Individual
You need to fill out the application form on our customer care page or below.
Fill the form with all the details correctly and pay the application fees.
Once you submit the application. It is checked by our representative and once all the details are confirmed by him. The team will give you a call back within 24-72 hours.
The representative will help you understand about the loan and answer all your queries.
He may ask you for some extra documents if required.
Once you confirm him the loan amount, interest rate and the repayment tenure. The process to get the loan into your account starts.
Our representative will be in touch with you and keep updating you on the status.
Self-Employed Individual
Normally, the process of self-employed individuals is similar to a salaried employee. Except for some documents that are different from a salaried employee. For example, a self-employed person needs a profit and loss statement for the last 3 years and the approval of loan amount depends on it.
Calculate Your Home Loan
Don't have the idea as to how much of the home loan in ahmedabad you should apply for. Well then we have the best solution for you. You can always check out our EMI Calculator and decide how much of the loan amount is affordable by you.
Documents Required For Home Loan In Ahmedabad
The documents required for home loan in ahmedabad and are as follows:
Salary Slip
Identity Proof
Address Proof
Employment ID
Profit and Loss statement
Bank statement for past 3 years
Contact US
You can always get in touch with us through our Contact Form or use one of the methods mentioned below. Below are some of the methods through which you can get in touch with us
Contact Number:- 8866706060
Email:- [email protected]
Branch Address:- 315, 3rd Floor, Tulsi Complex, Opp. Passport Office, Mithakali Six Road, Ahmedabad – 380009
Frequently Asked Questions (FAQ)
1) What is the duration of home loans in Ahmedabad?
The duration for home loans in Ahmedabad is between 2 years to 30 years. Depending on the loan amount you prefer to take.
2) What are the interest rate on home loans in Ahmedabad?
The interest rate is between 7% to 14% on home loans in ahmedabad. Your credit score and previous record will decide as to how much will be paid by you.
3) What is the minimum salary required to get a home loan?
The minimum required salary to get a home loan is Rs 30,000. 
4) Is there any kind of EMI option available?
Yes, there is an EMI option for you to choose from. The EMI will depend on the loan amount and the repayment tenure you choose.